Biologics Wound Care Market to Reach $3.71 Billion by 2028: Rising Burn Rate and Growing Geriatric Population Drive Industry Growth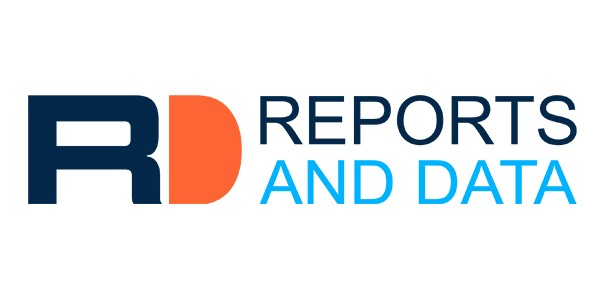 "Biologic Wound Care Products Market"
The global wound care biologics market size is expected to reach USD 3.71 billion by 2028 at a CAGR of 10.1%, according to the latest Reports and Data report.
The global wound care biologics market size is expected to reach USD 3.71 billion by 2028 at a CAGR of 10.1%, according to the latest report from Reports and Data. The increasing incidence of chronic injuries such as diabetic foot ulcers and burns, the growing focus on advancing treatment options and the growing disease burden across the world are key factors that are expected to drive growth market revenue over the forecast period. Additionally, increasing use of temporary skin substitutes and increasing focus of pharmaceutical and biotech companies on developing advanced biologics are other factors that are expected to contribute to the market revenue growth in the future.
Biological wound healing therapies aim to accelerate the recovery of tissue repair mechanisms through the application of active biological agents that have antioxidant, antimicrobial or anti-inflammatory properties. Biological dressings prevent water loss, heat loss, protein and electrolyte loss and minimize the risk of contamination. Biological wound care products accelerate wound closure and optimize the healing environment. Over the past decade, rapid advances in the understanding of wounds and their pathophysiology have led to significant innovations in the treatment of acute, chronic and other wounds.
Rising incidence of diabetic foot ulcers, rising rate of burns, growing geriatric population and high rate of injuries are some of the key drivers for market growth – Our Expert Opinion
The increasing incidence of burns has increased the preference for biologics for wound care, as they allow rapid recovery with low risk of contamination and no complications. Rapid availability of premium biologics and increasing investments to accelerate the development of safe and high-quality biologics for wound care are other key factors that are expected to drive the market growth over the period. forecast. However, the high costs associated with the treatment and the rising incidence of skin grafts and substitute rejections are expected to hamper the market growth to some extent over the forecast period.
Some key highlights of the report:
The biologic skin substitutes segment is expected to account for the largest revenue share in the global market over the forecast period owing to the growing preference for skin substitutes in the treatment of chronic and severe wounds and their better closure efficiency sores.
Ulcers segment revenue is expected to increase significantly over the forecast period due to increasing demand for wound care biologics due to rising incidence of diabetic foot ulcers.
North America accounted for the largest revenue share in the global market in 2020 and is expected to witness significant revenue growth over the forecast period owing to the rapid availability of a wide range of organic skincare products. wounds, the increasing prevalence of diabetes and diabetic foot ulcers and its robust presence. of the main players in the region.
In May 2021, VIVEX Biologics, Inc., a prominent leader in regenerative medicine, announced the launch of VIAGENEX. The product is a family of amniotic allografts treated to maintain the inherent mechanical properties of amniotic tissue which can be used as a soft tissue barrier and wound cover in various applications such as wound care, burn care, oral surgery and knee and tendon repair, among others.
Get a sample report @ https://www.reportsanddata.com/sample-enquiry-form/354
Competitive Landscape:
The report also focuses on the details of each market player including their global position, financial situation, revenue generation, company overview and product and service portfolio. The wound care biologics market is highly competitive and consists of several regionally and globally key players. The major players are focusing on adopting various strategies such as new product launches, mergers and acquisitions, R&D investments, partnerships, joint ventures and collaborations to strengthen their market position and enhance their product portfolio. products.
Major companies operating in the market are:
Smith & Nephew, Mölnlycke Health Care AB, Integra LifeSciences Corporation, Wright Medical, MiMedx Group, Vericel Corporation, Anika Therapeutics, Osiris Therapeutics, Organogenesis, Kerecis, Solsys Medical, ACell, Lavior Inc. and Marine Polymer Technologies, Inc.
The report also offers detailed information on market segmentation based on type, application and regional bifurcation:
Biologics Wound Care Products Market Segmentation:
Type Outlook (Revenue, USD Million; 2018-2028)
Biological Substitutes of the Skin
Enzyme-based formulations
Growth factors
Application Outlook (Revenue, USD Billion; 2018-2028)
Acute wounds
Chronic wounds
Surgical wounds
Regional outlook:
North America (United States, Canada, Mexico)
Europe (Germany, UK, Italy, France, BENELUX, Rest of Europe)
Asia-Pacific (China, India, Japan, South Korea, Rest of Asia-Pacific)
Latin America (Brazil, rest of LATAM)
Middle East and Africa (Saudi Arabia, United Arab Emirates, South Africa, Rest of Middle East and Africa)
Some Key Objectives of Biologics Wound Care Products Market Research Report:
Vital developments: Custom survey brings critical improvements to the Biologics for Wound Care Products market including R&D, shipment of new items, coordinated efforts, development rate, partnerships, joint efforts, and local development of working rivals in the market globally and regionally.
Market characteristics: The report contains Wound Care Biologics Market Highlights, Revenue, Boundary, Boundary Utilization Rate, Value, Net, Creation Rate, Generation, Utilization, import, trade, supply, demand, cost, general industry part, CAGR and gross margin. . Likewise, the market report offers an exhaustive investigation of the most recent elements and their patterns, as well as fragments and sub-sections of the Services market.
Survey tools: This market report incorporates the precisely considered and assessed information about the major established players and their extension in the Biologics Wound Care Products Market by Methods. Systematic tools and methodologies, for example, Porter's Five Powers Survey, Possibility Study and many other statistical survey methods have been used to analyze the development of major players working in the Biologics Market for wound care.
Convincingly, the Wound Care Biologics report will give you an unequivocal perspective on every market reality without the need to refer to any other research report or information source. This report will provide you with all the realities of the past, present and potential fate of the Biologics Wound Care Products market.
Thanks for reading the report. Please note that we also offer custom reports according to customer requirements. Contact us to learn more about the personalization feature and our team will provide you with the best personalized report.
Explore more industry research by reports and data:
Market Analysis of Tissue Contact Probe Ablators by Product Type (Unipolar, Multipolar), by Application (Surgery, Pain Management, Others) and by Region, Forecast to 2028
Suture Market by Product (Absorbable, Non-Absorbable), by Filament Type (Monovalent, Multivalent), Application (Cardial, Gynecological, Ophthalmic, Orthopedic, Neurological), End User (Hospital, Ambulatory Surgery Centers), and Region, Forecast 2018 to 2028
Stethoscope Market By Product, By Design (Single Head, Double Head, Triple Head), By Ease of Use (Reusable, Disposable), By Tube Type (Single Tube, Double Tube), By Material (Stainless Steel, Aluminum, zinc, silicone, wood), by end use and by region, forecast 2020 to 2028
About reports and data
Reports and Data is a market research and consulting firm that provides syndicated research reports, custom research reports and consulting services. Our solutions are uniquely focused on your goal to locate, target and analyze changes in consumer behavior across demographics, across industries, and help customers make smarter business decisions. We offer market intelligence research ensuring relevant, fact-based research across multiple sectors including healthcare, touchpoints, chemicals, commodities and energy. We are constantly updating our search offerings to ensure that our clients are aware of the latest trends existing in the market. Reports and Data has a strong base of experienced analysts in various areas of expertise. Our industry experience and ability to develop a workable solution to any research problem gives our clients the ability to secure an edge over their respective competitors.
Media Contact
Company Name: Reports and data
Contact person: John Watson
E-mail: Send an email
Call: +1-212-710-1370
Address:40 Wall Street, 28th Floor
Town: New York City
State: NY 10005
Country: United States
Website: https://www.reportsanddata.com/report-detail/wound-care-biologics-market