Dutch farmers step up protests against government pollution rules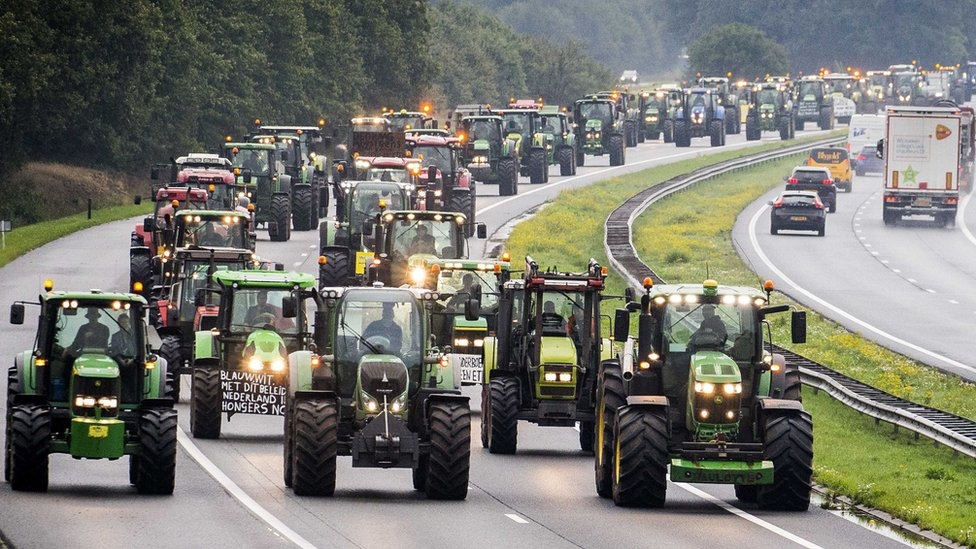 Dutch farmers are increasingly protesting the new Dutch government's environmental rules which they say will force some of them out of business.
As the Dutch government seeks to reduce national emissions of nitrogen, ammonia and other pollutants by 50% by 2030, farmers will face limitations ranging from the amount of nitrogen that can be contained in their fertilizer to the amount of protein that can be fed to their animals.
Less protein leads to less ammonia in animal body waste.
With the emissions targets, the Dutch government has admitted that not all farmers can continue their activity.
Dutch farmers protested by using tractors to block roads and bridges and surrounding supermarkets, clashing with police outside the home of the minister responsible for emissions policy and dumping manure in a nearby street.
To support the farmers, the fishermen blocked the ports. On June 28, a large group of farmers and two cows gathered in The Hague, the administrative center of the country.
Farmers claim that other polluting companies won't have to make such big changes and that agriculture is being singled out unfairly.
Proponents of the measure respond that pollution needs to be controlled, especially on farms with high livestock-to-land ratios.