Ecovacs Robotics launches DEEBOT X1 family for easy home cleaning – Inforial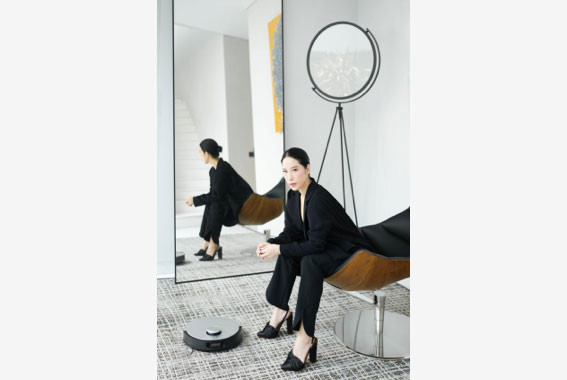 Inforial (The Jakarta Post)
Jakarta ●
Fri, March 25, 2022

2022-03-25
11:36
0
0c06e8ca436d6e21bba3a708564ad79c
4
Tooltip

Free

Technology is becoming more and more sophisticated over time, with robotics bringing a new level of convenience into people's lives. One of the functions of robots is to help with household chores, which can be exhausting and time-consuming, as anyone who has ever spent an entire day doing household chores will attest.
Ecovacs Robotics builds home service robots that make life easier, more efficient and connected, freeing up time to do what you love, with the people you love. Ecovacs believes that smart home robots with unique mobility and spatial awareness capabilities will be an integral part of smart homes in the future.
Ecovacs Robotics envisions its products to be "A Robot for Every Family" and encourages its customers to "Live Smarter. Enjoy life". This philosophy has influenced the development of the DEEBOT X1 family, which offers multiple solutions for easier home cleaning.
The DEEBOT X1 family from Ecovacs Robotics carries the slogan "Tomorrow's robots, today". The DEEBOT family includes DEEBOT X1 OMNI and DEEBOT X1 TURBO, as well as the first all-in-one base station, X1 Station, which all combine function and design to provide premium home cleaning services. Equipped with Ecovacs cutting-edge 5000Pa suction power technology, the DEEBOT X1 family has set the benchmark for the future development of home service robots.
Ecovacs Robotics has developed an industry first in superior and advanced functionality with the DEEBOT X1 family.
The OZMO™ Turbo 2.0 Rotary Pressure Mop System combines high pressure with a maximum speed of 180 revolutions per minute (RPM) to effectively clean tough stains. When combined with Ecovacs' cutting-edge 5000Pa suction power technology, the DEEBOT X1 family multi-functional products deliver cutting-edge home services.
Unlike conventional mops, DEEBOT X1 keeps the mop attachment damp to ensure that every step of the cleaning process is done efficiently in one go.
. (./.)
The DEEBOT X1 family also comes with the first all-in-one base station, the X1 Base Station, which features an auto-drain function to remove dirty water using the dual 180 rpm cleaning pads. /min. The Auto-Refill feature automatically removes any residual water after cleaning the mop, then fills with clean water from the DEEBOT X1 OMNI's built-in 4L tank.
Meanwhile, the Auto-Clean feature automates dusting to keep rooms free of harmful particles and airborne allergens. The X1 station can hold a large volume of trash and dust in its 2.5 liter dust bag, enough to fill up to 30 bins. Emptying the bag is a snap with the 21k Pa, powerful suction that automatically empties the dust bag in 10 seconds.
Finally, the auto-dry function kicks in to automatically dry the mop in 2 hours with warm air.
AIVI™ 3D visual mapping technology
The DEEBOT X1 family from Ecovacs is equipped with the latest AIVI ™ 3D technology, which uses laser and visual sensing technology to significantly improve the robot's perception of its surroundings. AIVI™ 3D technology is accompanied by an RGB sensor and HDR dynamic range imaging technology that accurately captures environmental images and semantic information in dark environments.
The addition of True Mapping 2.0 technology speeds up mapping by 10 times and doubles the visual range. This allows robots to navigate more easily with greater precision between different environments in the home while reducing cleaning time by up to 25%.
Meet Yiko, your housekeeper
DEEBOT X1 will automatically clean certain areas of the house with simple voice commands such as "OK, Yiko, please clean the kitchen". Yiko is a voice assistant that uses artificial intelligence (AI) and works in coordination with True Detect 3D and True Mapping technologies. Ecovacs believes language interaction is a natural part of human-robot interaction, so Yiko programmed Yiko with English language capabilities to facilitate natural communication and multiple interactions.
In addition to the advantages that the DEEBOT X1 family offers through its advanced features, Ecovacs collaborated with Jacob Jensen Design, a prestigious Danish design company, to give the robots an authentic Nordic minimalist look. The result is a range of home service robots that not only offer multifunctionality, efficiency and convenience, but also an aesthetic boost to home interiors.
The DEEBOT X1 Family can be purchased through major e-commerce platforms or at the Ecovacs store in Plaza Indonesia, Central Jakarta. Prices start from Rp17,990,000 for the DEEBOT X1 TURBO and up to Rp19,990,000 for the XXX.