Ema will collect Harare's waste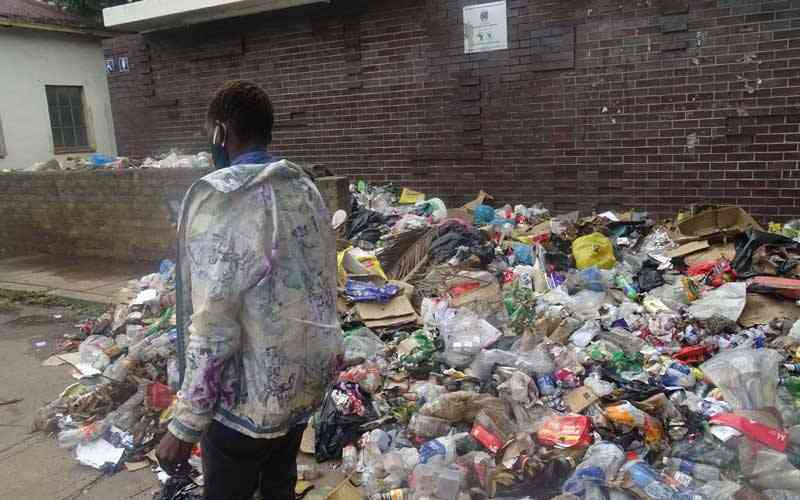 Harare Metropolitan Province has partnered with the Environment Management Agency (Ema) to collect waste on behalf of Harare City Council (HCC), accusing the HCC of incompetence in handling waste in the capital.
Harare Provincial Metropolitan Affairs and Decentralization Secretary Tafadzwa Muguti made the announcement yesterday during a meeting of the inter-ministerial committee on waste management and wetland preservation held in the capital.
Muguti said Ema would charge Harare for waste collection.
"We have an interministerial meeting to deal with waste management. Any businesses that don't manage their waste well will be ticketed, we're looking at a level as high as five, or $500,000 or jail time if people fail," Muguti said.
"Under the law, Ema is allowed to contract private contractors who can actually go and remove the waste, the particular environment is the city of Harare where there has been a lot of incompetence and a lot of dragging in terms of concerns the issue of the environment. management.
"We encourage Ema to go into specific backlogs where there is perennial dumping. Once they remove these dumps, they are allowed to seize their accounts (HCC) and recover their funds. It is the last resort. »
He said block ticketing would be introduced in the capital because communities were deliberately littering.
"So wherever there is a landfill, the whole community surrounding the landfill will be fined en bloc. This allows us to create an environment where the community begins to monitor and protect their environment from landfills," Muguti said.
He said Ema was allowed to hire private contractors to dispose of waste, especially in shopping malls.
Muguti said sand poaching was also becoming a problem in Harare, along with the invasion of wetlands and graveyards.
"So we partnered with the police to ensure these people are arrested and fined. We have taken a series of measures to deal with waste management. We will use regulatory texts with the competent ministry to ensure that each company or public institution will manage its waste in terms of color-coded bins. There is a deliberate approach by local authorities to issuing development permits in wetlands," he added.
Steady Kangata, director of environmental management services at Ema, said, "We need to make sure there is a healthy environment in the country. There are so many environmental crimes people are committing and we need to stop them in order to protect the environment. This operation will leave no stone unturned for those who invade wetlands and dump waste, the laws are very clear, we must ensure that wetlands are well protected.
Harare Mayor Jacob Mafume, however, said: "Firstly, for us to deal with the garbage, the government needs to give us money to buy equipment. They didn't give us our decentralization funds, but they gave $2 million to Geogenix BV. They continued to give them money which could be used to deal with garbage in the city. Where do they think we will get the money to buy equipment when they give money to everyone but the board?
"If Ema wants to pick up rubbish in Harare, she is free to do so. However, we have public procurement laws and if it is done in accordance with these laws, everything will be fine. To commit the board to pay, a resolution must be passed by the appropriate board committees. Even I, as mayor, cannot commit council funds which are governed by procurement regulations and the Auditor General Act.
Related Topics