Kenyan urban areas set to achieve 15.4 trillion shillings in clean investments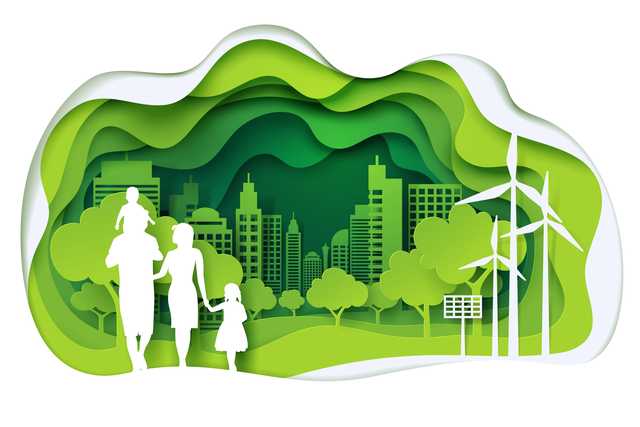 Data center

Kenyan urban areas set to achieve 15.4 trillion shillings in clean investments
Tuesday, October 12, 2021

Over the years, Kenya has seen an increase in the rural exodus, as more people move to cities in search of employment opportunities.
While the population has grown tremendously, this has not been unrelated to the country's limited resources.
Kenya's temperature has risen over the years due to the burning of fossil fuels.
Over the years, Kenya has seen an increase in the rural exodus, as more people move to cities in search of employment opportunities.
In 2020, for example, around 15 million people lived in urban areas such as Nairobi, Mombasa, Kisumu and Nakuru, according to Kenya's National Bureau of Statistics, representing 27.8% of the country's total population.
While the population has grown tremendously, this has not been unrelated to the country's limited resources such as housing, roads, among others.
The unprecedented scale of urban growth, according to the Urban Transitions Coalition Africa's Financing Africa Report in Kenya, has made effective and inclusive urban planning extremely difficult.
Poorly planned cities are characterized by unmanaged sprawl, increased distance between residents and work opportunities, and rapid growth of informal settlements on the outskirts of cities, he says.
Other effects are increased cost of providing services, heavy traffic jams, local air pollution, inefficient use of energy, high greenhouse gas emissions and other negative impacts.
"This has led to a lack of compact and socially inclusive cities served by public transport, clean water and clean energy, largely due to the relative low income levels at which urbanization takes place and the low level resulting resources that can potentially be mobilized for urban investments.
"The centralization of power, inefficient taxation and the absence or poor quality of the land register are other factors that have made urban sprawl the urban form by default," adds the Coalition for Urban Transitions in the report. .
The above challenges, however, provide the country with an opportunity for increased investment in compact, connected, clean and resilient (3CR) transportation, housing, among other sectors.
Financing Africa's Urban Opportunity Kenya survey indicates that the country is expected to access 15.498 billion shillings in 3CR investments by 2050, equivalent to 150% of annual gross domestic product in 2020.
"By 2050, investments in urban climate interventions in major cities of Ethiopia, Kenya and South Africa could generate Sh 26.568 trillion, Sh15.498 trillion and Sh 77.4 trillion, respectively. shillings, equivalent to 250% of annual GDP (2020) in Ethiopia, 150% in Kenya and 200% in South Africa.
To achieve this, however, further investments in urban climate interventions are also expected to generate greater economic benefits, including additional jobs compared to traditional energy use from fossil fuels, which will translate on average to 210 000 net new jobs in Ethiopia, 98,000 in Kenya and 120,000 in South Africa by 2050.
"Much of the jobs created will be supported by investments by 2030, which would support 98,000 net jobs in Ethiopia, 47,000 in Kenya and 82,000 in South Africa. However, job creation is not necessarily linked to the modeled deployment schedule and could be brought forward if investments are mobilized at a sustained pace.
It comes at a time when the country is already feeling the effects of global warming due to rising sea levels, droughts, erratic weather conditions, among others.
Kenya's temperature has risen over the years due to the burning of fossil fuels. Since 1960, this has increased by 1.0 Celsius (C).
In Nairobi, for example, average temperatures fell from 18.8 ° C in the 1950s to 19.5 ° C in the 2000s.
As temperatures rise, about 17 percent of Mombasa's area, or 4,600 hectares, could be submerged by a sea level rise of 0.3 meters, with more area being rendered uninhabitable or unusable for the sea. agriculture due to waterlogging and salt stress.
The report says 3CR will play a crucial role in low-carbon, climate-resilient urban development: compact urban growth, connected infrastructure and clean technologies.
"They can generate cost and resource savings while creating jobs through economies of scale and agglomeration and foster resilience and productivity. "
Scaling up interventions to include small towns of at least 50,000 inhabitants would generate a total of 1,400,000 net jobs and 3.21 billion shillings of net gross value added (GVA) in Ethiopia, 67,000 jobs and 1, 33 billion shillings of net GVA in Kenya and 170,000 net jobs and 11.1 billion shillings of gross net worth in South Africa until 2050.
The report notes that the expected return on investment in impactful, clean and connected cities will generate $ 52 billion in the country. South Africa will lead with a return of $ 190 billion, followed by Ethiopia of $ 90 billion.
However, making these investments is a difficult task for cities and local authorities across the continent, the vast majority of which face budget constraints, high debt levels and low creditworthiness.
In Kenya, about half of climate finance from public sources is channeled through subnational climate funds, the County Climate Change Funds (CCCF), which provide counties with grants for climate change mitigation and resilience projects. .
To date, CCCF-funded projects have focused in the water and agriculture sectors. Together with other climate-related public finance, the average public expenditure on climate change is 82.99 billion shillings per year.
However, this is only 35 percent of the scale of spending required for existing NDC commitments, meaning that significant additional funding will be required.
"The complex, diverse and unevenly developed landscape in which sub-Saharan cities operate constitutes a difficult environment for attracting and deploying urban investments,
"The majority of cities in Sub-Saharan Africa (SSA) remain deficient in terms of solvency, capacity, accountability, organizational structure and governance.
The report notes that unless these barriers are removed, funding is unlikely to flow on the scale needed without sound financial management, subnational governments will continue to be unable to generate significant own revenues or achieve the creditworthiness or market access required to attract financing in the capital markets.
"Tackling these obstacles is not something that subnational governments can manage on their own. This will require significant leadership and collaboration from national governments.,
"National governments play an important role in creating market conditions that attract private sector capital for sustainable infrastructure programs through a combination of non-financial actions such as adoption of policies, standards and supporting regulations, as well as providing pricing signals and improving information flows. "
While national governments need to establish and execute comprehensive and actionable development strategies to improve investment flows for sustainable urban infrastructure, he notes that cities can deploy a wide variety of financial instruments to implement the range of sustainable urban infrastructure. '3CR interventions.
"Of course, the exact instruments that cities envision will continue to be determined by their fiscal, financial and administrative capacities as well as their legal authority."
The report proposes six demonstrable financing instruments for sustainable urban development, such as insurance pools to provide infrastructure repairs following extreme weather events; pay-per-use subscriptions for cooling and other energy efficiency services in domestic and public buildings.
Others include rental agreements between municipal authorities and utility providers to leverage financial and technical capacities for high up-front green infrastructure projects and public-private partnerships to outsource improvements and management of key infrastructure to the private sector.
"Green bonds issued to raise funds for climate-friendly projects; and community climate funds that allow local participation by prioritizing adaptation and resilience projects to be financed from the dedicated climate budget.
[email protected]