'Major victory': Biden signs hard-earned US $ 1 billion infrastructure bill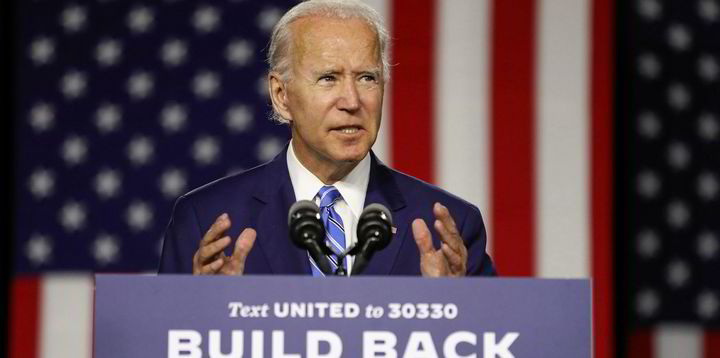 US President Joe Biden has enacted a billion-dollar bipartisan infrastructure bill that he touts as a major step forward in his administration's climate and clean energy policy agenda.
Focus your mind: get the information you need with the Recharge planner
The global energy transition is gaining momentum – and the accompanying news feed is becoming a deluge of information. Separate the green giants of greenwash and the hard facts from the clickable bait headlines with Reload Agenda, our curation of the week's market-making events, summarized in a quick-read newsletter. Register now here free
"The bill I am about to sign is proof that despite cynics, Democrats and Republicans can unite and deliver results," Biden said at a White House signing ceremony attended by hundreds of US, state and local elected officials and business leaders.
"I really believe that 50 years from now historians are going to look back on that moment and say, 'This is the time when America started to win the competition for the 21st century,'" he added.
The Infrastructure Investment and Jobs Act provides $ 550 billion in new federal spending over five years, which is an increase from current levels. About $ 300 billion is earmarked for public works such as repair and replacement of airports, bridges, highways and drinking water supply and sanitation infrastructure; the installation of broadband and to remedy the pollution inherited from coal mines and oil fields.
The remainder of the funding is for investments in certain areas of the economy that Biden says are critical to a possible comprehensive climate solution.
These include $ 66 billion for passenger and freight rail transport; $ 65 billion for electricity and grid, mineral and supply chain assessment for clean energy technologies, and carbon capture and clean energy demonstration projects; $ 47.2 billion for cybersecurity, climate change mitigation and resilience; $ 39.2 billion for public transit and $ 15 billion for clean ferries and school buses and new electric vehicle charging infrastructure.
The article continues under the ad
In the area of ​​electricity and grid, the new law directs the Department of Energy (DoE) to establish a $ 5 billion subsidy program to support activities that reduce the likelihood and consequences of impacts on the power grid due to extreme weather conditions, forest fires and natural disasters. .
An additional $ 5 billion is intended for federal assistance to demonstrate innovative approaches to transport, storage and distribution infrastructure to strengthen local and regional resilience and reliability, in part with a focus on rural areas where new long-haul high-voltage power lines are needed to link the abundant low-cost wind and solar resource with load centers.
A new transportation facilitation program will have a revolving loan fund of $ 2.5 billion to allow DoE to serve as a "prime tenant" for a new clean energy transmission line or to upgrade an existing line. The DoE can also purchase up to 50% of the planned capacity that it can sell after determining that the project has achieved financial stability.
The law also directs the DoE to study capacity constraints and congestion when designating power transmission corridors of national interest to facilitate the construction of clean energy interstate power lines.
In a related area, the law establishes a federal target of authorizing clean energy-related infrastructure projects within two years, including transportation and offshore wind.
Importantly, the bill creates a new clean energy demonstrations office at the DoE with an initial funding authorization of $ 21.5 billion. This includes $ 8.3 billion to fund several clean energy and carbon capture pilot projects, some too risky for private capital.
Another $ 9.5 billion is for clean hydrogen programs, including the creation of four regional centers to demonstrate production, processing, delivery, storage and end uses.
The law also recognizes the shortage of the United States' supply of rare earth elements and other essential minerals needed to make batteries and clean energy components. It authorizes $ 320 million to complete a first "comprehensive national effort to surface and subsurface mapping and data integration to better understand our national mineral resources."
There is also over $ 7 billion in funding to support the development of a battery supply chain for "clean, affordable and resilient energy and transportation options".
Elsewhere, the law amends the Outer Continental Shelf Lands Act to allow energy storage at sea. This decision is expected to provide flexibility for the incorporation of energy storage into future offshore wind projects along the coast. is.
Clean energy industry response
Clean energy groups hailed the new law as meeting an urgent national need, citing the critical role infrastructure will play if the country is to achieve net zero carbon by 2050, the target set by Biden.
"The American Clean Power Association congratulates President Biden and bipartisan leaders in Congress for making a historic and long overdue investment in American infrastructure," said CEO Heather Zichal, calling it a "major victory for Americans." .
Gregory Wetstone, CEO of the American Council on Renewable Energy, said the law "sets in motion critical improvements to our nation's antiquated power transmission infrastructure, which is essential for achieving a modern, carbon-free grid."
Highlighting the $ 17.4 billion in funding for waterway and coastal port infrastructure, the National Ocean Industries Association (NOIA) noted that the law is an important step that will support America's rapidly growing offshore wind industry.
"Our ports are the gateway to offshore wind opportunities in our country. Access to capital will help ports invest and improve their operational capacities to support US offshore wind power and the generational opportunity it offers, "said Erik Milito, CEO of NOIA.
Earlier this month, when the bill was approved by Congress, the Edison Electric Institute, which represents investor-owned power companies, said it was making a "large down payment" on the bill. 'Electric vehicle charging infrastructure and low-emission / zero-emission buses "that will help accelerate the electrification of the transportation sector, which is currently the largest source of carbon emissions in the US economy."