Memphis Artist Creates Art From Old Tires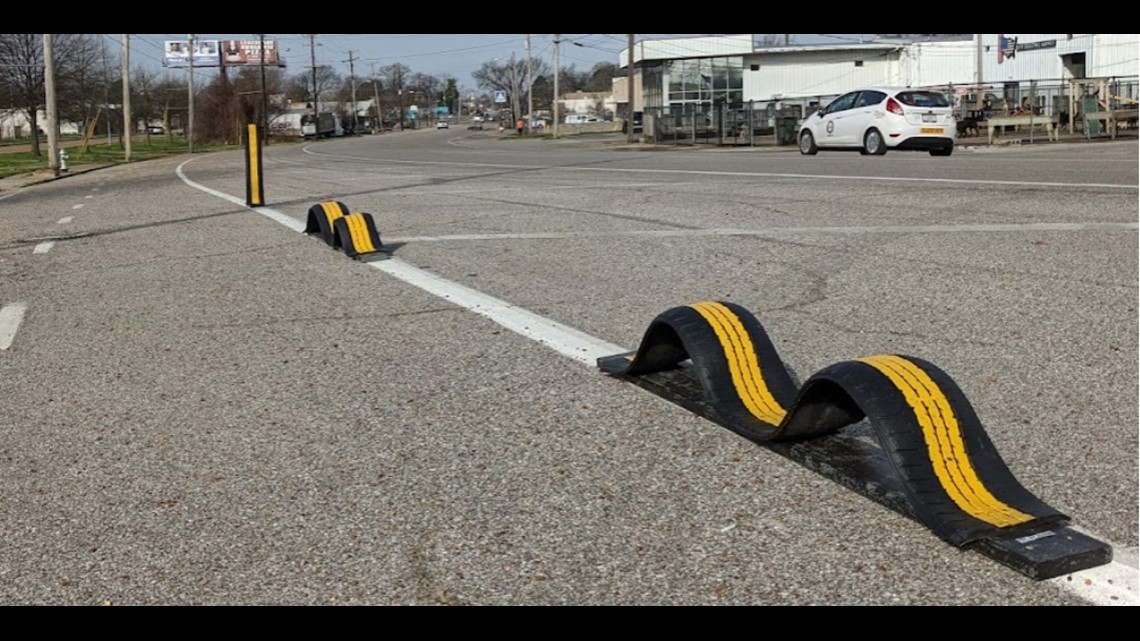 Artist Tad Pierson has found a way to eliminate the scourge of illegally dumped tires while creating jobs and protecting the streets.
MEMPHIS, Tenn. — A Memphis artist finds a way around the city's problem of illegally dumped tires while creating jobs.
Tad Pierson is teaming up with the Binghampton Development Corporation (BDC) to turn these tires into bike lane barriers. A 1.2 mile 420 barrier installation is being installed along a stretch of currently unprotected cycle paths in Binghampton. The barriers will be in place for a one-year trial period which, if successful, will then be approved by the City of Memphis for use on additional bike lane projects. Work crews are now installing these barriers on Broad Avenue.
The barriers are fabricated and installed by trainees from the new warehouse skills training program called the BDC Business Center.
BDC's job training program is for people who have a criminal record or are recovering from alcohol or drug abuse. All participants hope to replicate this idea in other cities.
RELATED: Men filmed littering outside Memphis businesses
At around 350 tires per mile, BDC said the potential for significant amounts of tires to be diverted from landfills is significant.
The project is supported by grants from the Tennessee Department of Environmental Conservation, the City of Memphis, People for Bikes and the Cummins Foundation.
In addition to marketing the scrap tire bike lane barriers to other projects in Memphis, BDC plans to offer this product for sale regionally. As the production of the barriers will take place within the framework of the BDC business center in Memphis, all tires sold as barriers will come from Memphis.