Newbury boy and his father fined over £ 2,000 for dumping flies in Basingstoke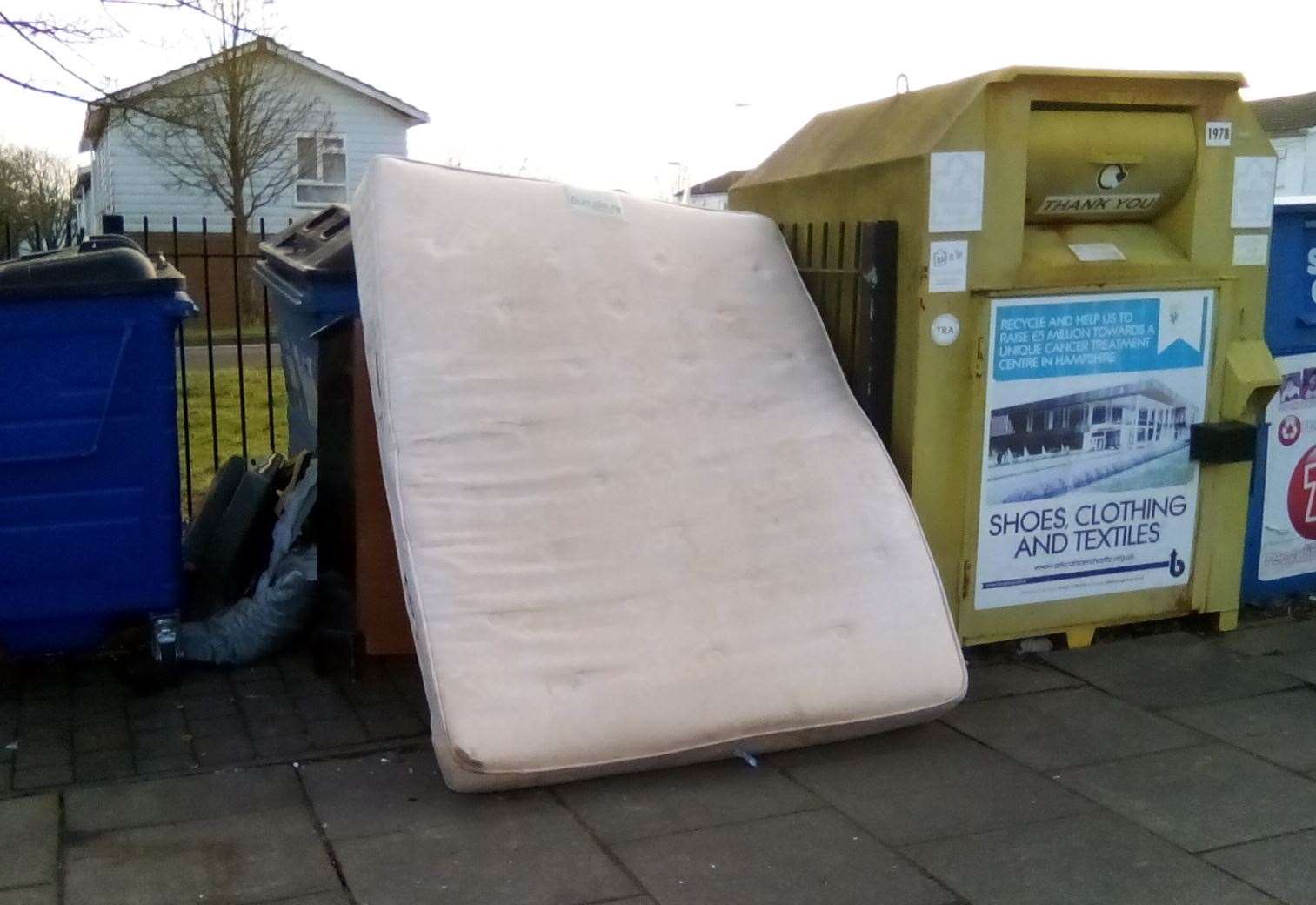 A Newbury teenager and his father who illegally dumped household waste at a recycling site have to pay a combined total of £ 2,151.
The couple pleaded guilty in Basingstoke Magistrates' Court on October 20.
The court heard that a member of the public saw father and son park right next to recycling containers and drop a large double mattress at the Abbey Road recycling site, Basingstoke, in February.
The witness saw Gabriel Gianetti, 19, and his father Ricardo Gianetii, from Basingstoke, 44, with the mattress attached to the roof of their car.
When the incident was reported to Basingstoke and Deane City Council, officers were able to trace the car to the Gianetti family and the two men were questioned about the incident.
The court sentenced Ricardo to pay a fine of £ 800 and his son a fine of £ 615. The two men each had to pay a victim fine surcharge, persecution fees and clarification fees, bringing their combined total to £ 2,151.
Hayley Eachus, Basingstoke and Deane Borough Council Cabinet Member for Recycling, Waste and Regulatory Services, said: "This lawsuit is a reminder that dumping waste at recycling sites is considered a spill and that offenders will be prosecuted to the extent possible. "
He added, "I am very grateful to the member of the public who reported this violation to council and agreed to support our lawsuits against these dump trucks.
"I hope this case will encourage other witnesses to come forward and help the council fight this anti-social and environmental crime."
As of May 2018, the council has convicted 35 people and businesses of fly dumping, an offense punishable by up to five years in jail in Crown court.
---
---