Responsible consumer credit, an answer to economic questions – Academia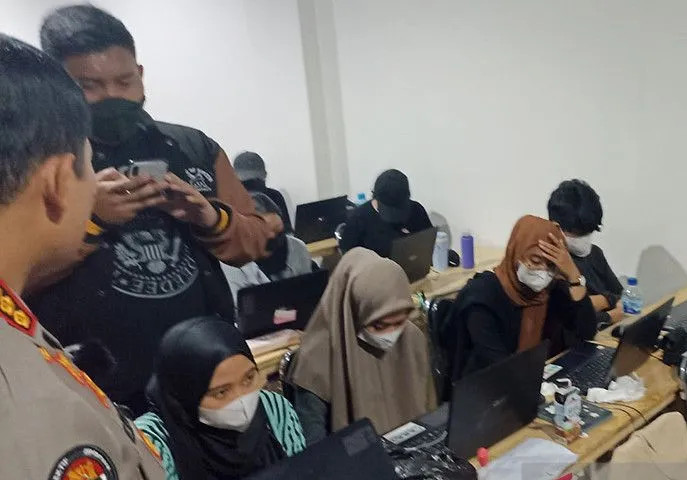 Mel Carville
London ●
Mon 12 September 2022

2022-09-12
02:18
0
8ef78716da71706aa30a4206e400a7ac
2
Academia
financial literacy, banking, lending, OJK, crisis, Gini ratio, labor, COVID-19, children, healthcare, energy
Free

No central bank has managed to pull off a soft economic landing in the face of a global slowdown in recent times. With the many challenges we face today – resulting from the impact of COVID-19 and the conflict in Ukraine – this will be harder than ever to achieve. Everyone will have to play a part in softening their own landing. This will of course be the most difficult for those who have the least.
Financial crises are not new. Many prime-age workers in Indonesia barely remember the financial crisis of 1997-98 – more than 40% of today's population was not alive at that time and the majority of those who are now of working age – from 25 to 54 – were children.
The two decades of gross domestic product growth that followed created opportunities for many people at all levels of society, with the crisis finally becoming a distant memory. There is a well-known phrase: "a rising tide lifts all boats". At the heart of improving people's lives and prospects is access to good health care, education and financial resources.
While Indonesia may be able to retain many of the gains it made in universal health care and gender equality in education in the decades following the crisis, the economic reality two years is that government safety nets are strained and for many across Asia, life has become more difficult. In Indonesia, the country's Gini coefficient (which, according to the NGO Borgen Project, is a measure of national consumption inequality), the country has seen an increase from 31.1 in 1999 to 38.2 in 2019 In these terms, inequality has increased.
In terms of employment, women and young people have been disproportionately affected in the region according to data from the International Labor Organization, while UNESCO research reveals that children from less advantaged backgrounds had less hours of study, reduced access to learning resources, and lesser quality instructional support than their best peers.
All of this has an impact. A World Bank report shows that declining student reading levels in the four months to July 2020 alone could lead to a present value loss in lifetime earnings for all students of around US$150 billion. This is equivalent to 13.5% of Indonesia's GDP in 2019.
At a time when current incomes and future prospects are under threat, the loss of access to secure credit could well make matters worse for many.
Creating opportunities for improvement is key at times like this. Improving financial literacy may seem like a luxury, but they are essential tools to tackle inequality and can have a lasting impact on people and economies like Indonesia. Access to these tools can empower people to realize their potential and gain more control over their future. Well-regulated lending combined with increased financial literacy are powerful drivers for any economy.
A 2021 report from the Organization for Economic Co-operation and Development provides a clear summary: "Consumers are more likely to be able to build resilience in environments where they trust the financial services industry, receive communications clear about their financial products and related financial matters, feel that they have been treated fairly and transparently, can access financial services that are properly tailored to their physical and financial needs and where errors are corrected quickly".
He also noted that while nearly 100% of Indonesians were "active savers" – having put money aside in the previous 12 months – nearly 60% had struggled at times to " make ends meet" during this period. Additionally, more than 20% of respondents had accepted fraudulent financial advice. The need for safe consumer credit is obvious.
However, with many lenders reeling from losses, write-downs and write-offs, a cautious approach to lending is essential. Those with money and a good credit history can of course weather economic storms better. But with less credit available, those whose credit risk profiles may have become less robust or more difficult to measure could find themselves without access to finance.
The absence of regulated credit can do more than result in missed opportunities. This can drive borrowers into the unregulated lending market, which significantly increases the borrower's risk and financial burden. It also strips them of their "credit history," which means getting a foot on the regulated credit ladder remains a challenge.
In the age of online access to everything, governments must ensure that this credit gap is not filled by unscrupulous lenders. The Financial Services Authority (OJK) shut down hundreds of illegal fintechs and last month introduced new regulations including minimum capital requirements for peer-to-peer lenders, a group that has attracted people underbanked but has been attacked by consumers for aggressive debt collection practices. It's a welcome oversight.
Lenders must also play their part by investing in targeted technology that can properly assess risk and can be used to reduce unacceptable financial burdens on businesses or households. Allowing as many people as possible who can safely borrow to do so should be the goal. According to the 2019 e-Conomy SEA report published by Google, Temasek and Bain & Company, more than three-quarters of Indonesia's adult population did not have a bank account or lack access to adequate credit. This represents 137 million unbanked or underbanked people.
"Safe" also means helping to increase people's financial literacy so that borrowers have the information and understanding to act responsibly. With only about 40% of the population financially literate in 2019, there is still a lot to do.
Governments are already working hard to rebuild economies. Indonesia's presidency of the G20 – itself a response to the 1997-98 crisis – is centered on "Recover Together, Recover Stronger", aiming to "leave no one behind". Lessons have been learned and more informed plans are being implemented.
With global issues mounting – energy security, disruption of food supply, rising inflationary pressures – the challenge of secure access to credit might be considered non-essential. However, for many people and communities, access to responsible sources of credit can be transformational.
If that access is cut off, the impact can also be transformational, and not for the better.
***
The writer is a non-executive director of Home Credit.