Scrap metal company gets license in Glasgow despite illegal dumping of waste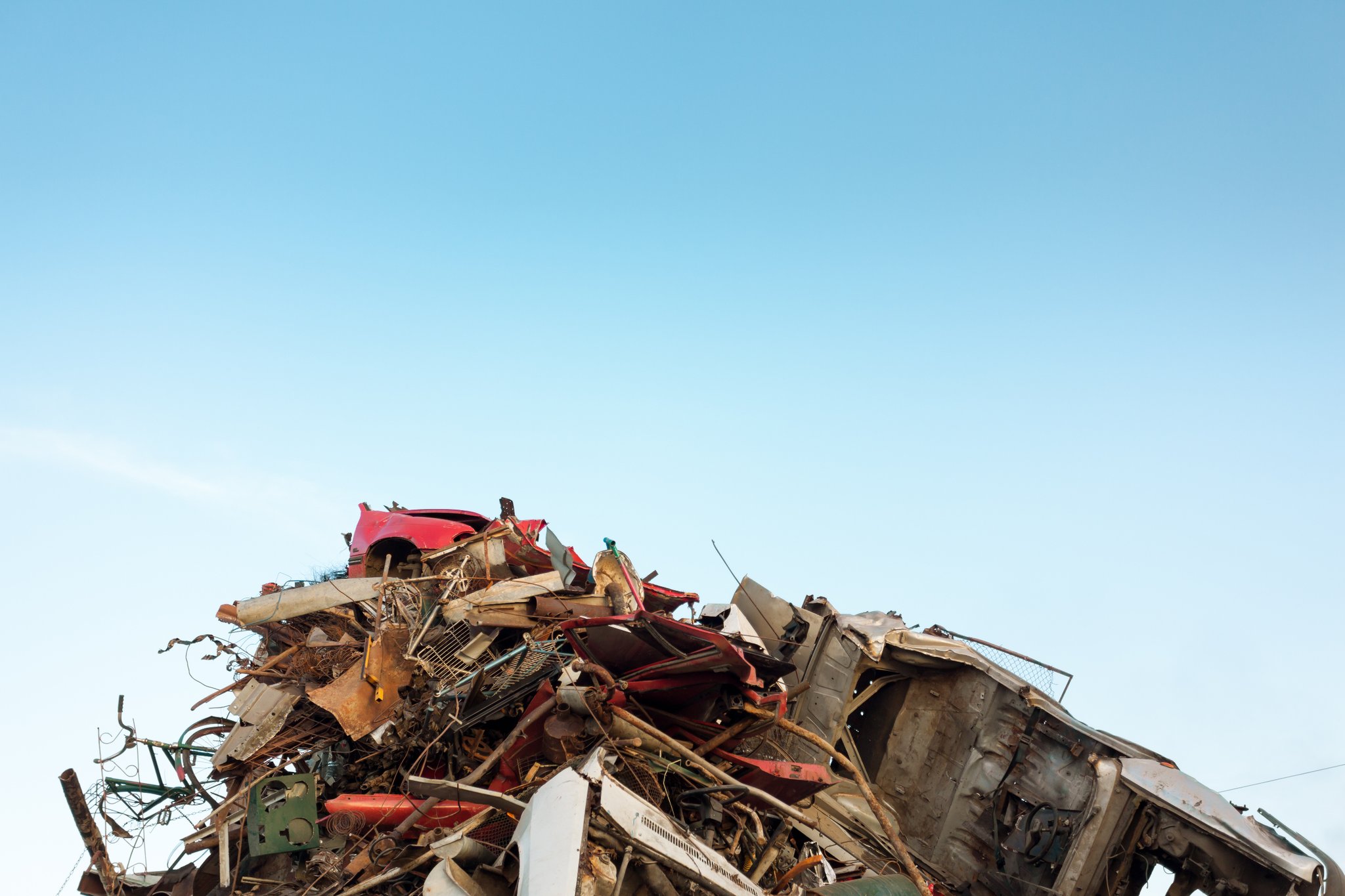 A scrap metal company that had to pay nearly £800,000 after illegally dumping waste in England has been granted a license for a Glasgow site.
European Metal Recycling Ltd has been heavily fined after around 2,000 tonnes of unauthorized shredded vehicle waste was sent to a quarry in Somerset.
The company, which plans to operate at Glasgow's King George V Docks, was found guilty of depositing controlled waste without an environmental permit authorizing the action in July last year.
It had moved car shredder waste out of storage at Tilbury Docks in London to Stowey Quarry in May and June 2016.
The Glasgow Licensing Committee decided to grant the company a one-year restricted license, instead of the three years it had requested. Advisors also issued a stern warning about the company's future conduct.
They learned how European Metal Recycling Ltd (EMR) has leased land from Peel Group until 2042 and intends to invest £11m in the dock. He plans to receive scrap metal for export from the city.
The conviction was raised with the Glasgow Licensing Committee by Police Scotland, with a representative reporting that EMR had been fined £400,000 and also ordered to pay £350,000 in costs. There was also a confiscation of £32,958, he said.
Christopher Tinsley, the company's chief legal officer, said: "This is a cause for considerable embarrassment within the organization as we have otherwise had an excellent environmental compliance record."
He told the committee how EMR had stored waste at Tilbury Docks ahead of the development of a new waste-to-energy plant in the West Midlands.
"Unfortunately, the plant that was developed turned out not to be successful and was eventually abandoned," Mr Tinsley said. "In the meantime, the Environment Agency were concerned that we were continuing to store this material at Tilbury Docks, so they asked us to remove it at fairly short notice."
He said a specialist waste broker had been hired to find a suitable site for the waste. "Residual materials that we were unable to dispose of in time, the waste broker we hired found this site known as Stowey Quarry, they recommended the site to us as a suitable site for the materials.
"We sent a specialist from our environmental team to carry out a due diligence audit on the site, they were satisfied that the site was legitimate and that they had a valid permit. Unfortunately, the person who inspected the permit committed an error in identifying the type of waste that this site was authorized to receive.
"He had a permit to receive certain types of waste, but the type of waste we wanted to send there was not the right one. As a result, we sent just under 2,000 tons of material. »
He added: 'It turned out that the person running the site was not someone we would normally want to deal with and was sued separately because they had received all sorts of junk from third parties that they had no right to receive."
A number of changes have been made since the incident, Mr Tinsley told the committee. He said these included an enhanced due diligence audit process, a comprehensive waste management policy and the employment of a specialist waste and by-product manager.
Mr Tinsley also said the "small amount" of waste generated in Glasgow would be "taken offsite and disposed of legally".
Cllr Alex Wilson, who chaired the licensing committee, said: 'I'm really pleased that Police Scotland have done their due diligence on this.
"I think it's important that this comes before the committee, although you've provided a really detailed explanation of what happened in terms of your mistake. A very, very costly mistake in the end.
"It is good to see that you are reassuring us that you have safeguards in place so that this does not happen again."
EMR currently has four Scottish sites in Dundee, Bellshill, Kilmarnock and South Street on the north bank of the Clyde. These should be feeding sites for the King George V Dock base.