The 'landfill' ain't what it used to be: environmental services help keep Dickinson County clean | News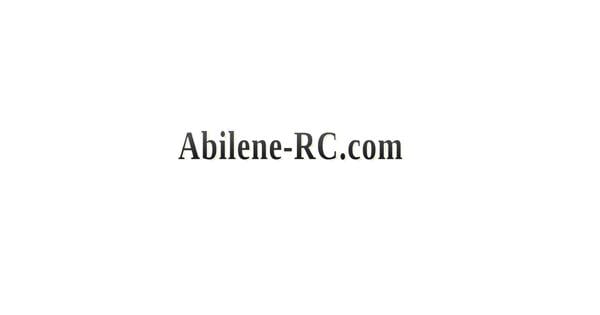 Many older Kansans remember the days of going to the "dump", backing up a truck and dumping rubbish into a deep pit. But those days are long gone.
Today, the smelly garbage pit has been replaced by what's called the Transfer Station, a facility where household garbage is dumped, reloaded and transported out of county to Hamm Quarry in Perry, Kan.
Most Dickinson County residents are aware that they can bring their trash, limbs, grass clippings, and other "items" to the transfer station, but some may not realize that the Environmental Services of the Dickinson County offer many types of services.
Located at 2363 Jeep Road, Environmental Services strives to help keep the county clean. It includes the transfer station, household hazardous waste, noxious weeds and sanitary services.
The establishment is open from 9 a.m. to 4:45 p.m. Monday to Friday and from 9 a.m. to 12:45 p.m. on Saturday.
With people doing cleanup projects around the yard and around the house, many find they need a trip to the transfer station to dispose of trash and items they no longer need. This is also a good time to drop off household hazardous waste.
The transfer station is the facility where waste is dumped, reloaded into trucks and transported to Hamm Quarry in Perry, Kan.
"Waste collected at the transfer station is compacted and transported to a contracted disposal site in Perry several times a day," Norrick said. "It helps keep Dickinson County clean and free of garbage smells."
In 2021, the Transfer Station treated more than 10,000 tonnes of solid waste.
"We take the metal for free. Household hazardous waste is free; the dumping of grass clippings is free; dumping limbs is $10 – unless we declare a special drop-off week, like we did after the storm (April 29)," said Derek Norrick, Dickinson County Environmental Services Manager.
"Every fourth Saturday of the month is Free Members Day."
While many county residents contract with a garbage collection service to pick up their trash, some bring their own items to the transfer station.
Typical cost is $10 per load up to 400 lbs. For loads over 400 lbs the cost is $50 per ton. (See attached information). All charges must be covered; metal and limbs must be attached.
"We want to keep our roads free of litter, so all loads transported to our facilities must be covered," Norrick said. "Uncovered loads are subject to a penalty of $10 per load."
In addition to accepting household waste, the property also accepts other types of waste free of charge. Electronic waste, metal and used oil can be disposed of free of charge. Residential household hazardous waste is accepted free of charge. Business hazardous waste is subject to a fee.
Household hazardous waste includes items such as leftover paint, cleaners, pesticides, etc.
The use of rain barrels has become very popular in recent years. They can be purchased from the Department of Environmental Services.
"The rain barrel can be decorated for an additional price," Norrick said. "Steve Huff, one of the employees here, is a talented painter and he will do them."
Huff recently created a painted decorative boot for the Dickinson County Arts Council public art installation.
Environmental Services also has rain gauges for sale, Norrick said.
Summer is the busiest time of year for the Dickinson County Nuisance Weed Department.
"With the combination of rain and warm weather, the musk thistle will soar. They love that kind of weather," Norrick said.
The Noxious Weed Department enforces Kansas noxious weed law in Dickinson County.
A noxious weed is any plant designated by a federal, state, or county government as injurious to public health, agriculture, recreation, wildlife, or property.
Typically, the Noxious Weed Department has done the spraying for townships in Dickinson County, but this year – due to staffing shortages – townships were told the county would be limited on what the county can supply, a said Norrick.
Norrick said the department sells chemicals — at lower prices — to residents to treat noxious weeds.
"Basically, the state forces us to sell it at a loss. It's even below the manufacturer's price," he said. "It's sad, but chemical prices have gone up 180% this year. We've had six or seven different price increases since January. »
Environmental Services handles the licensing and inspection of private sewage systems and wells in the county. Additionally, testing for nitrates, E. coli, and coliforms in water samples is available to all Dickinson County residents. Test kits are available at the office; samples are accepted from 8:00 a.m. to 4:45 p.m. Monday through Thursday.
For more information about Environmental Services, call (785) 263-4780 or email Office Manager Sarah Serbanich at [email protected]