WASA in no rush to deploy residential water meters | Local company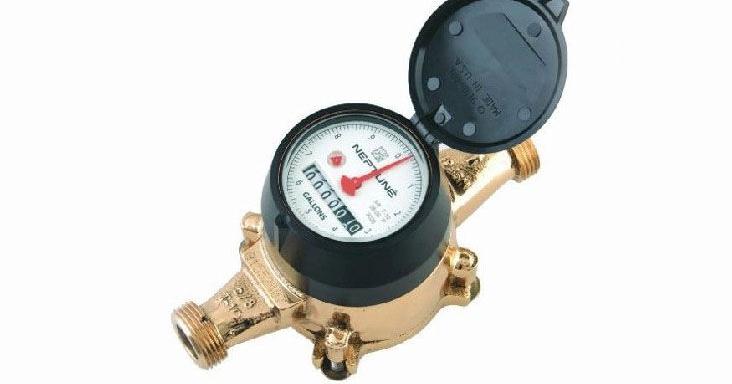 DESPITE concerns from the Regulated Industries Commission (RIC) that individual customer metering remains an issue at the Water and Sewerage Authority (WASA), utility chairman Ravi Nanga said there was no no timetable set for full implementation.
At T&T, 96% of Water and Sewerage Authority (WASA) customers are unmetered.
"We are doing bulk counts and making sure commercial customers are measured. Once that happens, we will explore residential customers. However, we don't have a timetable at the moment," Nanga told Express Business on Monday, in response to concerns raised at an RIC-hosted seminar titled "Sustainable Water Delivery in T&T" last week.
"Bulk metering focuses on larger pipes, so it's usually on pipes that are larger than typical household pipes by 3/4 inch. It usually covers transmission systems and the start-up of distribution systems. Nanga explained.
Rishi Maharaj, deputy executive director of economics and research at the Regulated Industries Commission (RIC) had expressed concern over the count and the delay in implementation.
At T&T, 96% of Water and Sewerage Authority (WASA) customers are unmetered.
"As a result, the vast majority of residential customers pay a flat rate of between US$5 and US$15 per month. This is still very low considering the average monthly bills of other countries in the region," he said.
These four percent of meters include all industrial customers, 50 percent of commercial customers and 1.8 percent of residential customers. He noted that T&T pays the second-lowest rate in the region, at 0.31 US cents per cubic meter.
Suriname, he said, had the lowest rate in the region.
"To put that into perspective, you can buy a 500ml bottle of water from a retail store at T&T for about the same price as you can buy 264 gallons of water from the utility.
Looking again at the average monthly residential water bill in the region, T&T is among the lowest in the region along with Suriname," he said.
Last May, in a press release, Public Services Minister Marvin Gonzales said that although the government intends to restructure WASA, there are no pending plans to install water meters. water throughout the country. In an interview last year before leaving his post, former WASA executive director Dr Lennox Sealy said he would like customers to buy their own meters, "so that the burden of buying of thousands of counters dissipates".
The ministry's statement said that no attempt was made to obtain the government's position on the matter and that the title, on customers paying for WASA meters, was "not in line with any government decision on the question of domestic meters".
Gonzales said metering will play an important role in domestic water management, when the time is right.
"However, at present, the government's primary focus is the transformation and restructuring of (WASA) into a successful utility company capable of meeting the needs of all its customers, as well as pursuing a program National Water Stabilization and Improvement Strategy that aims to improve the reliability of water supplies for all communities in Trinidad and Tobago," the statement read.
He said that this program will focus on the rehabilitation of WASA's water production and transmission plants, the exploitation of groundwater resources, the rehabilitation and development of wells, the construction of new water intakes and the use of technology "to manage the distribution of water to all of our communities".
Once the objectives have been achieved, "customers can benefit from an efficient and reliable water supply", the government will emphasize household metering, after due consultation with the national community", as well as other initiatives "that will contribute to transformation and modernization". of the water sector".
In 2020, former Public Services Minister Robert Le Hunte resigned after it was reported he was embroiled in a Cabinet clash over a proposed 1.5 billion counting system. dollars for WASA.
The Hunte said his resignation as minister was "the result of a professional dispute over political positions".
Maharaj recommended actions for
the RICs are:
1. Establish tariffs that signal the true cost of water, including the development of progressive block tariffs to promote conservation.
2. Ensure that WASA establishes a water conservation and efficiency plan.
3. Develop water efficiency targets for WASA such as non-paying water levels and apply incentives where necessary.
4. Require WASA to regularly educate the public on efficient water use.
5. Monitor and report on WASA's ability to maintain a constant and reliable water supply
6. Continue publishing and distributing brochures and various public education and awareness activities that promote water conservation.
Water richness
Keith Meade, principal director at the Water Resources Agency, said Trinidad and Tobago is by no means a water-stressed country.
"We have a lot more water than we actually need in terms of fresh water," he said.
At T&T, each citizen has 7.5 cubic meters of water per day, which equates to approximately 1,650 gallons per person per day.
Meade said of the country's water that is extracted, WASA uses 96%, agriculture 1% and industry and commerce 3%.
"In most countries, agriculture accounts for most of the water withdrawn," he noted. Meade said one startling statistic was the increase in pollution levels in waterways in urban areas.
He said the contributing factors to this are population growth "and with it comes the increase in housing development and other industrial activity"; degradation of watersheds due to increased erosion, landslides, poor waste disposal; pollution of waterways, like the dumping of solid waste and pesticides, and "you can just look all over the country and almost every waterway you come across, someone throws a refrigerator, someone one throws something in it" and the degradation of the country's wetlands.
Meade lamented that the people of T&T do not value their water resource.
He observed that at T&T the faucets are open and the water pipes are left open.
Maharaj observed that T&T has yet to develop a culture that embraces water efficiency.
"Many people who have always fed on and off understand, quite literally, the need to value every drop.
However, the population as a whole has not widely embraced the concept of water use efficiency. And there are fundamental issues that have contributed to this culture.
For example, the national integrated water resources management policy has not been formalized and therefore remains to be implemented," he said. He said there are no national targets or standards for efficient water use, which will raise public awareness.
"By national targets, I mean basic daily per capita water use targets and basic commercial, industrial and institutional targets.
There are no dedicated financing mechanisms to support water use efficiency, such as low-interest or interest-free loans for water quality improvement projects , water reuse projects and groundwater conservation projects.
"There is no national water loss reduction program aimed at reducing the amount of water lost primarily through leaks in the distribution network. And last, but not least, T&T's low water rates compared to other jurisdictions. Tariffs that do not reflect the true cost of water, undermine water conservation and efficiency efforts and contribute to the high levels of per capita water consumption that exist at T&T," Maharaj said.